Are you ready for an easy, high protein snack that will give you a little extra energy to get through your day or a snack for friends and family? If so, have I got the perfect snack for you! I actually came across this recipe when I was searching for Super Bowl snacks. I made it for the big game and have been making it ever since. This snack is a winner that everyone will love! To prove it, my former meat-eating hubby is liking them too. Don't tell him I said this but I think he's a little obsessed with our new snack. Somehow the jar is always empty and I know I wouldn't eat all of them (ha ha!).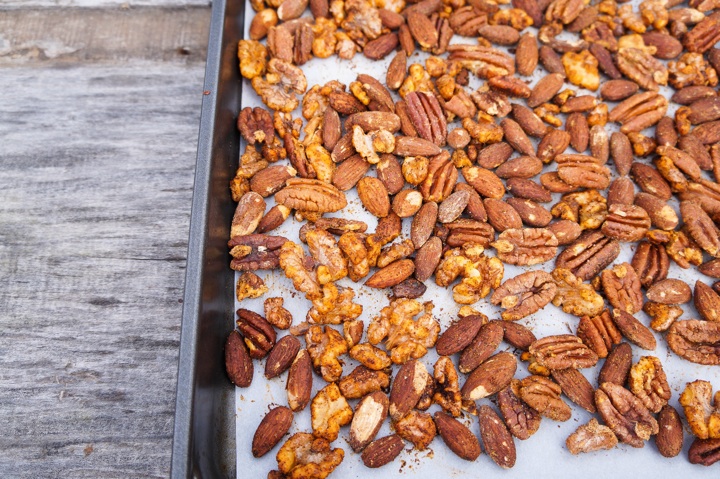 Why do I think you'll love this special little treat? The secret's in the spice! I practically live off various nut or nut butter snacks but I never realized what I was missing by not adding a little kick. Boy, am I so glad I did. I have always loved toasted nuts but WOW what a difference adding a little spice makes! Prior to going on a plant-based diet, I didn't really add many spices to my food. However, I have learned to appreciate the flavors that spices, even hot ones, can add to your food. I joke that when I used to eat "fake foods" (AKA processed foods) I couldn't really taste REAL food. In the past my taste buds were dead but now they are ALIVE and I love it!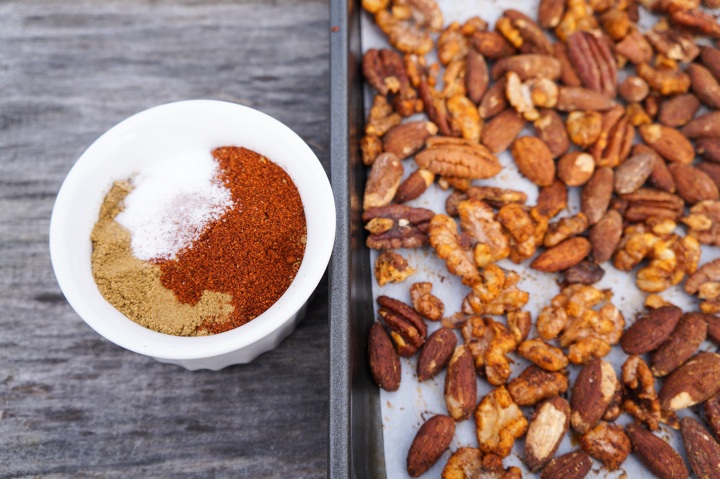 I found the original recipe at one of my favorite recipe blogs, Elana's Pantry. I adapted it slightly be adding a few more nuts as well as upped the spices a bit. Nuts are a great source of protein but did you know spices can also be jam packed with health benefits. Cumin is one of my favorites because it boosts the immune system and helps remove toxins from the body. Those are huge benefits for autoimmune disease sufferers. Believe it or not cayenne pepper has anti-inflammatory benefits and is a good source of calcium. What's not to love about this snack!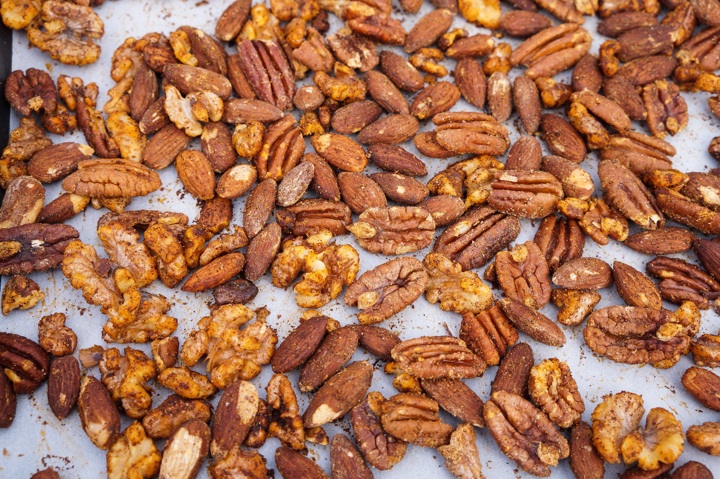 So, the next time you're looking for a satisfying snack or if you're having a little get together these spiced nuts might just be perfect! Beware though, you probably won't have any left so go ahead and double the recipe. Something tells me you won't regret it. Go ahead add a little spice!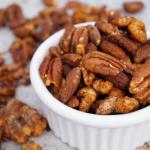 Print Recipe
Spice It Up Nuts
Ingredients
1

Cup

Almonds

1

Cup

Pecans

1

Cup

Walnuts

1

tablespoon

chili powder

1

teaspoon

cumin

1

teaspoon

cayenne pepper

More if you like it hot!

2

tablespoons

olive oil

sea salt to taste
Instructions
Place parchment paper on baking sheet (for easy clean-up).

Pre-heat oven to 350 degrees.

Place nuts in a large bowl.

Stir in oil and spices with nuts until thoroughly mixed.

Place nuts onto the prepared baking sheet. Bake for 20 minutes. After about 10 minutes I gave the nuts a little toss to ensure even cooking. Enjoy!