The last couple of weeks I took a little hiatus from my beloved desserts. So, of course it's time for something CHOCOLATE! Yippie…I am all for taste testing a little (A LOT) of chocolate pudding. That's exactly what I have been doing the last couple of weeks. You see, I have pretty high standards when it comes to chocolate pudding. My all-time favorite…Hunt's Snack Pack. No, I am not kidding…please don't judge…it was really my favorite. I used to love that stuff when I was a kid. Okay, I'm going to show my age but when I was growing up the Hunt's pudding came in a metal tin can. Personally, I think it tasted so much better out of the can.

Don't panic…today's chocolate pudding is nothing like the pudding of the old days. This pudding is LOADED with good for your body foods and does not leave you with that awful sugar-high aka CRASH! Why do I think you will LOVE this pudding…for starters it is dreamy creamy and loaded with that chocolate goodness that us chocolate lovers crave. It also offers some awesome nutritional benefits. Let's take a look at the ingredients: bananas, unsweetened cocoa, dates, nut butter, non-dairy milk and avocados.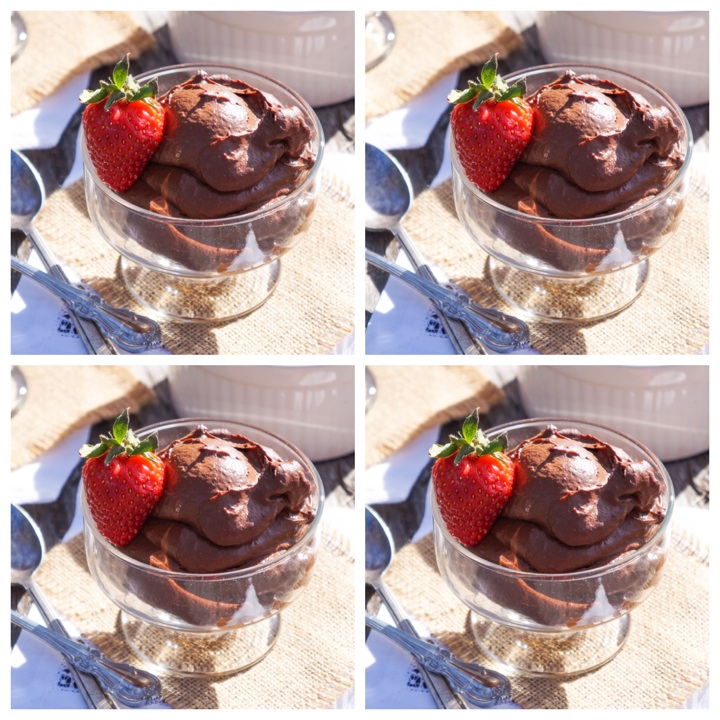 All of the mentioned ingredients offer big-time benefits but let's talk avocados? These little guys are considered a "super-food". I know everyone says they are fattening, so you don't want to over do it but the little bit you find in this pudding will do your body good. One dietary survey found that people who ate avocados were healthier and had a much higher nutrient intake and had a lower risk of metabolic syndrome. Avocados are also said to help you lose weight, prevent cancer and relieve some symptoms of arthritis. My personal favorite – good for your skin. I say bring on the avocados!
Why am I showing you this pudding picture four times? That is because I ate this pudding four times in one week! Yikes! A chocolate pudding with avocado doesn't even make sense. However, it works and this stuff is good!
Clearly, I feel the need to make another batch of pudding! I hope you do too! Enjoy!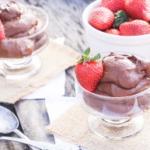 Print Recipe
Chocolate Dream Pudding
A creamy, rich pudding that will make you forget it's sugar-free! This is a healthy pudding for all those chocolate lovers out there!
Ingredients
2

bananas

1

avocado

½

cup

unsweetened cocoa

2

large pitted dates

more dates if you like a sweeter pudding or substitute with 1-2 tbsp. of liquid sweetener of choice

½

cup

all natural peanut butter

or another nut butter if peanut sensitive

1

cup

non-dairy milk

I used almond milk
Instructions
Mix all ingredients in food processor until creamy. Add more milk for creamier pudding, less for thicker pudding.

Store in an airtight container in fridge.