Okay, in keeping with our football-friendly foods I thought I would pass along a delicious veggie burger. I can't tell you how many times we have been invited to football get-togethers and they are serving burgers and hot dogs. The hosts usually ask what they can make for me? These veggie burgers have been such a life-saver! I keep the burgers in my freezer so I can just take them with me when going to a tailgate party or a cookout. Not only is it a healthy option for me but it also takes pressure off the host because they don't have to worry about making something special for me.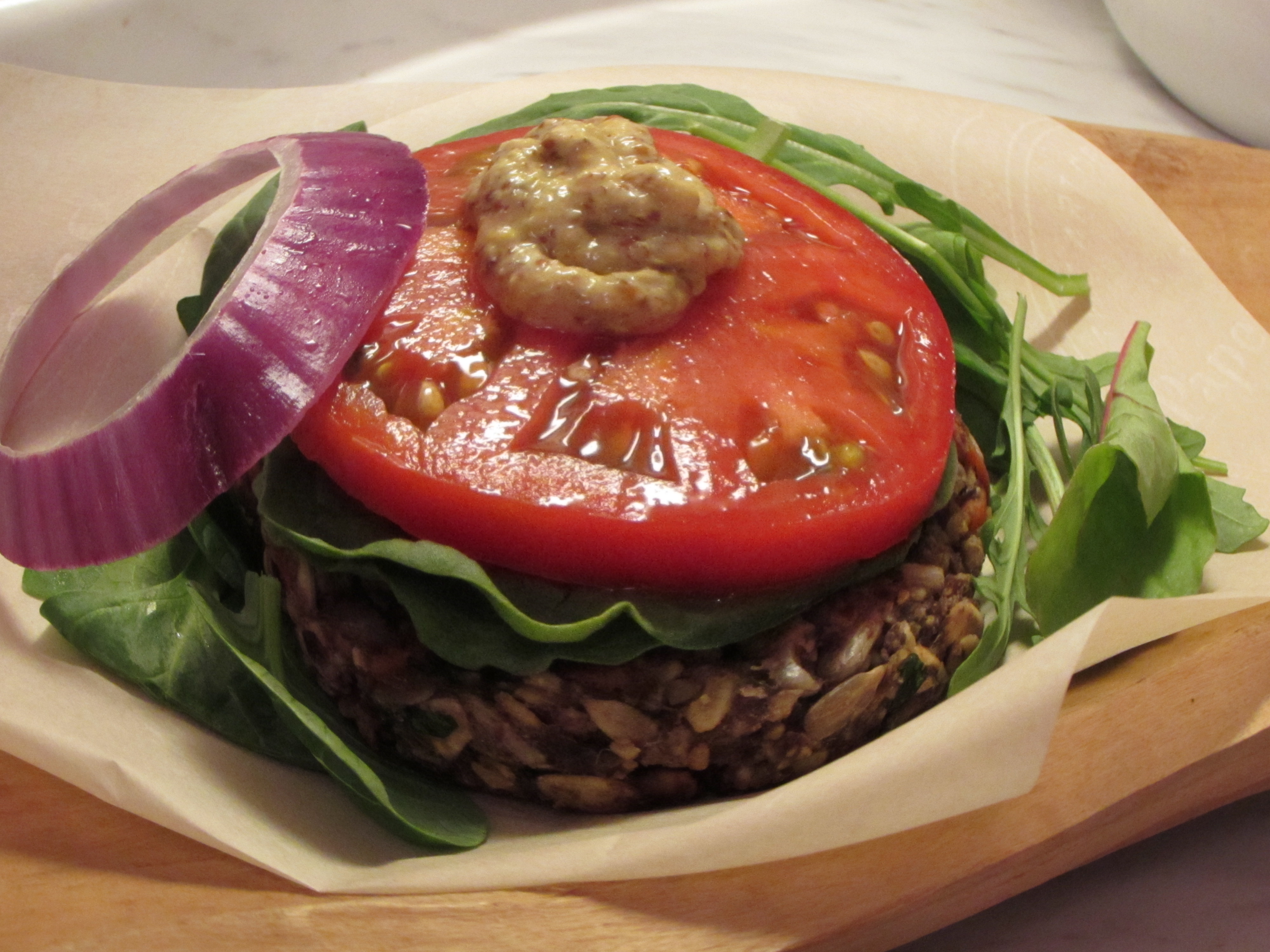 This is another delicious recipe that I have adapted from, you guessed it, the Oh She Glows cookbook. Anglea Liddon mentions that she and her husband liked this burger the best because of its texture. I completely agree. I love the fact that it has a little crunch because of the pepita and sunflower seeds. It is not your typical veggie burger which is why I like it. It has a great flavor and I especially love it with some onion and mustard! Another added bonus: this burger is LOADED with healthy ingredients!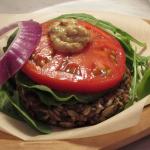 Print Recipe
Freezer Friendly Veggie Burger
Ingredients
1

flaxseed egg

1 tbsp ground flaxseed with 3 tbsp water – let it set until an egg like texture is formed

1

15oz can black beans drained and rinsed

1

cup

grated carrots

1/3

cup

finely chopped fresh cilantro

2

large cloves garlic

minced

1/2

cup

finely chopped red or yellow onions

1/4

cup

sunflower seeds

1/4

cup

pepita seeds

3/4

cup

gluten-free oats

processed into a flour (using a food processor)

1/2

cup

gluten-free oats

1/

extra-virgin olive oil

1

tbsp

tamari or coconut aminos

coconut aminos does not contain soy

1

tsp

chili powder

1

tsp

dried oregano

1

tsp

ground cumin

sea salt and black pepper to taste
Instructions
Preheat oven to 350 degrees. Line a baking sheet with parchment paper.

Mix black beans in a food processor. Mix until a paste forms but leave a few beans intact for texture.

Mix black beans and the remaining ingredients in a large bowl. Add the flaxseed egg mixture. Stir all together.

Add seasonings and adjust to taste if necessary.

With slightly wet hands, shape the dough into 8 patties.

Cooking options: Bake for 15 minutes, then flip them and bake for another 15-20 minutes. OR prebake for 15 minutes then place them on the grill. Grill on each side for a few minutes until golden.

Don't forget to freeze any unused patties!