I just want to start this post by apologizing for not having more photos of the actual cooking process. I promise, it's an innocent mistake. Let me explain…well, I ran across a pumpkin bread recipe at www.elanaspantry.com. Of course it looked awesome, as do all of her recipes. However, I have tried and tried many different pumpkin recipes…pumpkin bread, pumpkin pie, pumpkin whatever. I have never had much luck because I don't use the typical sweeteners like sugar, maple syrup, agave, etc… Since I don't use the sweeteners that most people use, I usually have a little trouble getting the pumpkin recipes to be sweet enough. The only pumpkin recipe I have had any success with is the Toasted Pecan Pumpkin Cookies that I posted a couple of weeks ago.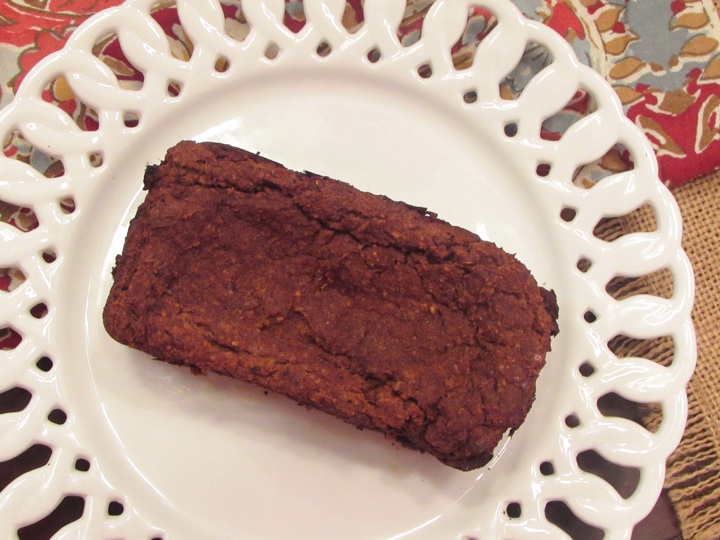 I happened to mention to my husband that I found a pumpkin bread recipe. Well, little did I know, he was not going to let me sleep until I made him some pumpkin bread. You see he would much rather have something lighter like pumpkin bread for dessert, unlike me who goes for anything chocolate! Thank goodness for him, I just happened to have all the ingredients. Being the good wife that I am, I thought I'd give it a try. What the heck – you never know – right? So, when I started the cooking process I really didn't think the bread was going to be that good, so I didn't bother taking any pics. Boy, was I pleasantly surprised. Wow! That is all I have to say about this pumpkin bread! Not only did I approve but my husband approved and my in-laws also loved it! This recipe is definitely going to be a keeper. Once I realized it was pretty good, I started taking photos of the finished product. So, long story short…that is why there aren't many photos today.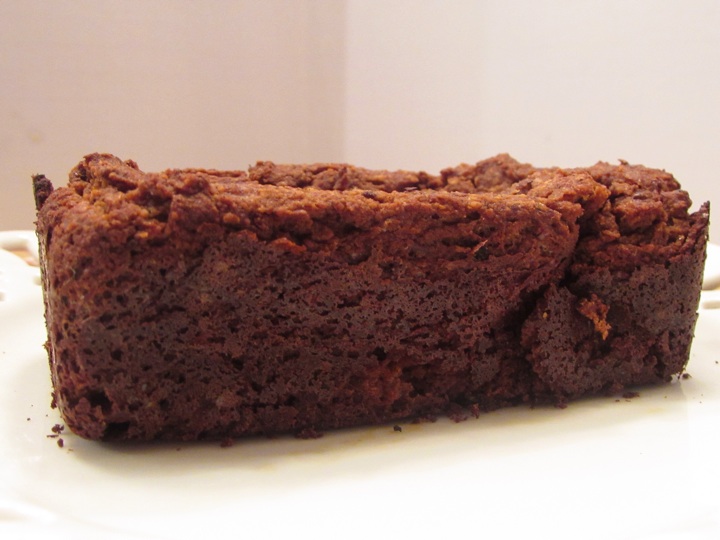 The only changes I made to the original recipe were I switched the standard maple syrup to a homemade date syrup. It's so easy, you just take 3-4 large dates and mix with about 1/4 cup water in the food processor. It makes an awesome sweetener! I also used flax seed eggs versus the called for regular eggs. Another quick tip…I used a mini loaf pan and made 3 mini loaves with the standard recipe.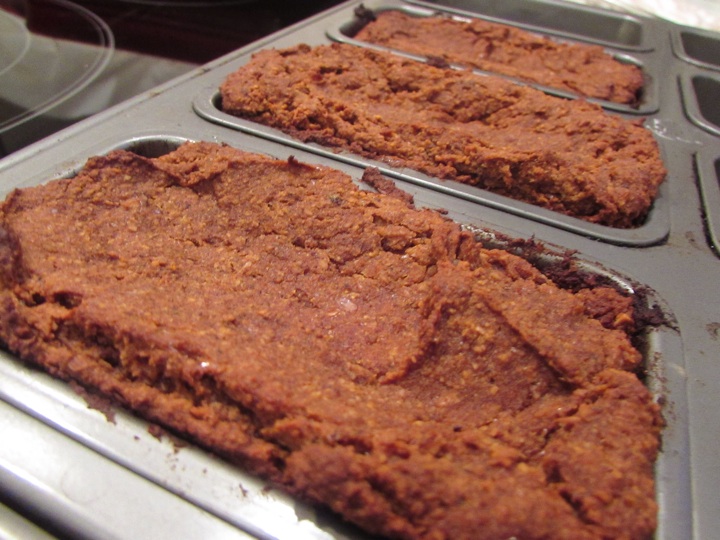 If you are looking for a light snack or dessert, that doesn't make you feel heavy or totally guilty, you must try this. At the request of my husband, I will be baking this bread every week!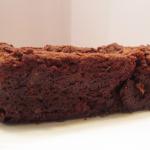 Print Recipe
Perfect Pumpkin Bread
Ingredients
1

cup

almond flour

1/4

tsp

sea salt

1/2

tsp

baking soda

1

tbsp.

cinnamon

1

tsp

nutmeg

1/2

tsp

ground cloves

1/2

cup

pumpkin

I used canned.

2

tbsp.

date syrup

3-4 large dates with 1/4 cup water

3

flax seed eggs

1 flax seed egg = 1 tbsp. ground flax seed with 3 tbsp. water
Instructions
In a food processor, combine the dates and water until a syrup is formed. Add more water if too thick. Remove the syrup and place in a separate bowl.

Rinse your food processor and combine almond flour, salt, baking soda and spices. Pulse until thoroughly mixed.

Add pumpkin, date syrup, and eggs and pulse for 2 minutes.

Scoop batter into a mini loaf pan. (my pans were extra small, so I was able to make 3 separate loaves)

Bake at 350 degrees for 35-45 minutes.

Cool and serve!