Happy Summer everyone! Speaking of summer, it's been quite warm down here in the South. I don't about you but when it's this hot outside I'm not as into standing over a hot stove. However, I still like to spend time in the kitchen and prepare good for you treats. Well, these Almond-Fig Energy Balls are the perfect solution!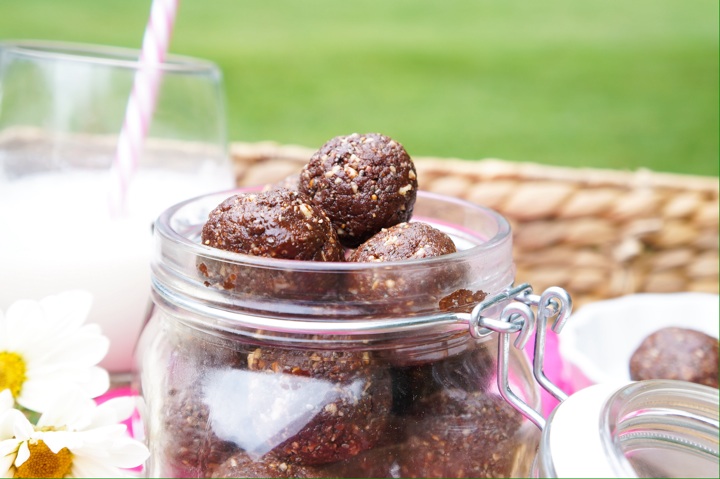 I actually thought about calling these Ch ocolate Fig-Newtons because they remind me so much of the original Fig Newton cookie. Depending on how many figs you add, you can really capture that Newton flavor – more figs = more Fig Newton flavor. With that being said, if you're not a fan of figs you can always substitute dates.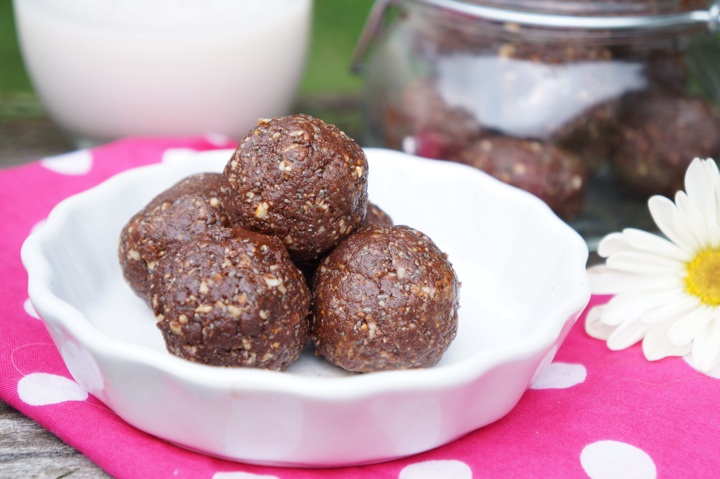 On a whim, I recently purchased some figs the other day in hopes they would be a nice switch from all the dates I use. To my pleasant surprise, these Almond Fig Energy Balls were delicious! Don't get me wrong I LOVE my dates but sometimes it's nice to have a bit of a change. What do I like about figs? They are not as sweet as dates but still offer plenty of deliciousness plus add numerous health benefits. They are heart friendly, good for stabilizing blood sugar and protect against macular degeneration. Since my Lupus diagnosis, I have to be extra aware of my eye health. So, since finding out figs offer benefits for my eyeballs – I love them even more!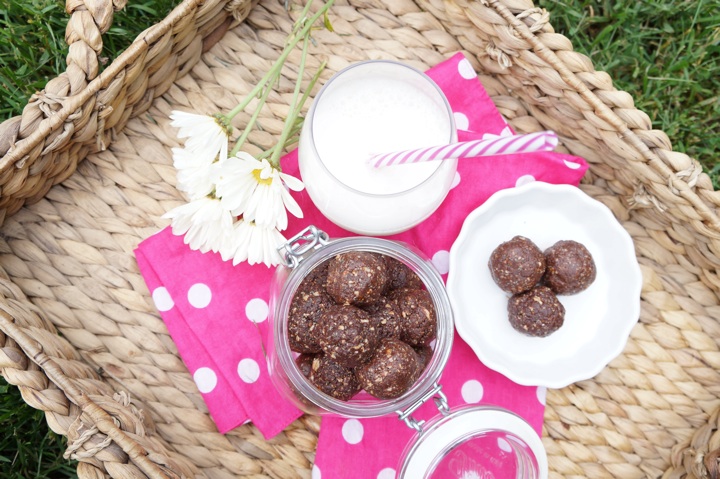 I recently made a batch of these and took them to a summer concert in the park. They are so portable and were even more delicious after sitting out in the hot sun. It was kind of like taking fresh brownies out of the oven – ha ha! Speaking of brownies, these energy balls are a great brownie substitute! Here's to summer friendly treats! Enjoy!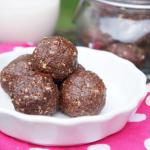 Print Recipe
Almond-Fig Energy Balls
The perfect late afternoon pick me up! Energy packed snack that will get you through your day. Almonds, figs and chocolate - a match made in heaven!
Ingredients
5-6

golden figs

½

cup

almond butter

2

tablespoons

unsweetened cocoa or cacao

1

teaspoon

melted coconut oil

1

cup

almonds

1

tablespoon

chia seeds

dash of sea salt

dash of water if mixture too dry
Instructions
Place all ingredients in a food processor and pulse until mixture is sticky.

Roll into balls and place in an airtight container in the fridge.

Enjoy!